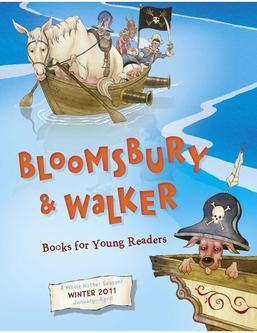 Donated by:
The Editors at Bloomsbury
Item Description:
Have you written a children's book? For tots or teens or anyone in between? Is it ready for publication? An editor at Bloomsbury will be delighted to give your story careful consideration and let you know if it might earn a spot on their list.
Bloomsbury's policy on slush submissions is that they read all, but only respond if interested. In this case, the manuscript will be carefully read by a member of the editorial staff, in the hopes of acquiring it. And their response will not be a simple yes or no. If they can't make an offer of publication, they will offer (hopefully constructive!) comments on the work.
Kidlit writers - don't miss this amazing opportunity!!
Want to know more about this award-winning publishing house?
http://www.bloomsburykids.com/
Market Value: Priceless
Starting Bid: $10